ACEROS IMS INT., S.A.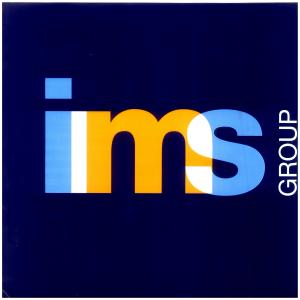 Contact information
Main languages


Otros idiomas hablados
Euskera
Contact person
SILVIA SOTORRIO
Email
ssotorrio@ims-group.com
Productive information
Description of the company and its activity
Company dedicated to cutting and supplying Special Steels (rolled, forged and calibrated), Tool Steels, Stainless Steels, Aluminum, Cast Iron, Mechanical Sheet and Anti-abrasion Sheet.
Main machinery
Cutting, straightening and turning machines.
Control means
Metallurgical Laboratory, measuring tapes, gauges and micrometers.
Certificates and authorizations
Customer sectors
AUTOMOTION
INDUSTRY
NAVAL
MECHANICAL INDUSTRY
MACHINERY
RAILWAYS
METALLURGY
INDUSTRIAL WEIGHING
INDUSTRIAL EQUIPMENT
MOULD MAKING
DOCKYARDS
MACHINERY MANUFACTURERS
SPECIAL MACHINERY
MINING
MECHANICAL WORKSHOPS
MECHANICAL CO NSTRUCTIONS
RECYCLING
SIDERURGY
TOOL MANUFACTURERS
PUMPS
ENGINES
HYDRAULIC VALVES
SMELTING
TOOLING
INDUSTRIAL WORKSHOPS
STAMPING
MACHINING
MOULDS
CUTTING
MACHINERY REPAIR
STAINLESS STEEL STORES
FORGING
BOILER FORGING
ALUMINIUM EXTRUDERS
SIDEROMETALLURGICAL
CUTTING-0FF
NUTS AND SCREWS
ALUMINIUM DIE-CASTING
PARTS INDUSTRY IN GENERAL
HYDRAULICS
CRANES
METALMECHANICAL
Raw materials
STAINLESS STEEL
SPECIAL STEEL ALLOYS
STEELS FOR HOT WORK F5303/2311
DROP-FORGED STEEL
CALIBRATED IRON
STEELS FOR COLD WORK F 521/522/2711
QUENCH-HARDENED STEEL
SPRING STEEL
SPECIAL STEELS
STEELS
IRON QUALITY 1730
SPECIAL ALLOYS
CALIBRATED STEELS
ALUMINIUM ALLOYS
ALLOY STEELS
WEARPROOF PLATE
HEATPROOF STEEL
BAR ALUMINUM
GREY CAST-IRON STEEL
CORTEN STEEL
HTS STEEL
INCONEL
TOOL STEEL
STEEL SECTIONS
ANGLES
CAST IRON
STEEL SHEET
DURALUMINUM
STEEL OF ALL TYPE
HOLED BAR
COLD AND HOT ROLLED STEEL
COLD ROLLED STEEL SHEET
HOT ROLLED STEEL SHEET
TREATED STEEL
Main activities
2.CHIPLESS METAL FORMING
2.01.POWDER METALLURGY (SINTERING)
2.1.1.Refractory metals
2.1.2.Hard sinters
2.1.3.Pseudo-alloys
2.1.4.Filters
2.1.5.Selflubricated bearings
2.1.6.Magnets
2.1.7.Steel parts
2.1.8.Non ferrous metal parts
2.02.HOT FORGING
2.2.1.Free forging
2.2.2.Ring rolling
2.2.3.Die forging
2.2.4.Hollow parts extrusion
2.2.5.Aluminium die forging
2.2.6.Other non ferrous metals die forging
2.03.SEMI-HOT FORGING
2.04.COLD FORGING (EXTRUSION)
2.05.SHEET METAL CUTTING
2.5.1.Longitudinal
2.5.2.Guillotine-shears
2.5.3.Die
2.5.4.Fine blanking
2.5.5.Puncher
2.5.6.Laser
2.5.7.Plasma
2.5.8.Cutting of magnetic sheet
2.5.9.Other
2.06.PUNCHING
2.6.1.Manual
2.6.2.Automatic controlled
2.6.3.CNC Punching
2.07.PRESSING, DEEP DRAWING
2.7.1.Cold pressing (stamping)
2.7.2.Deep-drawing
2.7.2.1.Con colchón de caucho
2.7.2.2.Líquido
2.7.2.3.Gas
2.7.2.4.Expansión calorífica
2.7.2.5.Explosión
2.7.2.6.Conformado magnético
2.08.SPINNING
2.8.1.Manual
2.8.2.Machine
2.09.SHEET METAL FORMING
2.9.1.Folding
2.9.2.Bending
2.9.3.Cold rolling
2.9.4.Cold profiling with rollers
2.9.5.Tube manufacture
2.10.TUBE FORMING
2.10.1.Bending
2.10.2.Forming
2.10.3.Expansion (bulging)
2.11.EXTRUSION
2.11.1.Section extrusion
2.11.1.1.De acero
2.11.1.2.De aluminio
2.11.1.3.Otros metales no férricos
2.11.2.Drawn of bars and tubes
2.11.3.Rotary swagging
2.12.ROLLING
2.12.1.Hot rolling of special shapes
2.12.2.Cold rolling of special shapes
2.13.WIRE DRAWING
2.14.SECTION CAGING
2.14.1.Bars by turning
2.14.2.Bars by drawing
2.14.3.Tubes by drawing
2.14.4.Special sections by drawing
2.15.WIRE FORMING
2.15.1.Spring manufacturing
2.15.2.Wire-mesh manufacturing
2.15.3.Other wire forming
2.16.WELDING, SOLDERING
2.16.1.Arc welding
2.16.1.1.Con electrodo metálico desnudo
2.16.1.2.Con electrodo metálico revestido
2.16.1.3.Con electrodo de grafito
2.16.1.4.Con electrodo de tungsteno
2.16.1.5.Con hilo macizo
2.16.1.6.Con hilo hueco
2.16.1.7.Con gas inerte
2.16.1.8.Con CO2
2.16.1.9.Con otra protección gaseosa
2.16.1.10.Con sistema MIG
2.16.1.11.Con sistema TIG
2.16.1.12.Con plasma
2.16.1.13.Sumergido
2.16.1.14.Duros
2.16.1.15.Recargues inoxidables
2.16.1.16.Recargues cerámicos
2.16.1.17.A mano
2.16.1.18.Semiautomática
2.16.1.19.Automática
2.16.1.20.Con robot
2.16.1.21.Otras
2.16.2.Resistance welding
2.16.2.1.Por puntos
2.16.2.2.Protuberancias
2.16.2.3.A tope
2.16.2.4.Con roldana
2.16.2.5.Microsoldadura
2.16.2.6.Semiautomática
2.16.2.7.Automática
2.16.2.8.Con robot
2.16.2.9.Otras
2.16.3.Friction and pressure welding
2.16.4.Laser ray welding
2.16.5.Spray welding
2.16.6.Brazing (with brass, etc)
2.16.6.1.Autógena
2.16.6.2.Por arco
2.16.6.3.Con gas
2.16.6.4.Con hidrógeno
2.16.6.5.Con infrarrojos
2.16.6.6.En horno
2.16.6.7.En baño de metal fundido
2.16.6.8.En vacío
2.16.6.9.Por difusión
2.16.6.10.Por inducción
2.16.6.11.Por inmersión
2.16.6.12.Por resistencia
2.16.6.13.A mano
2.16.6.14.Semiautomática
2.16.6.15.Automática
2.16.6.16.Con robot
2.16.6.17.Otras
2.16.7.Soldering (with tin)
2.16.7.1.Con cabeza
2.16.7.2.Dopada
2.16.7.3.Por fricción
2.16.7.4.Por ola tradicional
2.16.7.5.Por ola hueca
2.16.7.6.Por ola SMD
2.16.7.7.Por doble ola
2.16.7.8.Con infrarrojos
2.16.7.9.Con soldador de cobre
2.16.7.10.Con soplete
2.16.7.11.En horno
2.16.7.12.Por inducción
2.16.7.13.Por inmersión
2.16.7.14.Por resistencia
2.16.7.15.Por ultrasonidos
2.16.7.16.Secuencial
2.16.7.17.Otras
2.16.8.Silver soldering
2.16.9.Ultrasonic soldering
2.16.10.Electron bombardment
2.16.11.Adhesive bonding
2.16.12.Other
2.17.OXYGEN CUTTING
2.17.1.Manual
2.17.2.Template
2.17.3.Photoelectric cell controlled
2.18.SHEET METAL WORK (FABRICATION)
2.18.1.Heavy
2.18.2.Medium
2.18.3.Fine
2.18.4.Stainless steel
2.18.5.Aluminium
2.18.6.Other non ferrous metals
2.19.MACHINE WELDING
2.19.1.Steel structures
2.19.2.Lock works
2.19.3.Metal lumber
2.19.4.Stainless steel
2.19.5.Aluminium
2.19.6.Other metals
2.20.ASSEMBLIES AND SUBASSEMBLIES
2.20.1.Fine machine adjustement
2.20.2.Welding
2.20.3.Bolting
2.20.4.Riveting
2.20.5.Cold flanging
2.20.6.Other