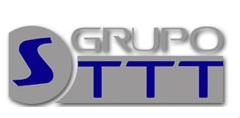 Contact information
Address
Carretera de Elgeta, s/n
Main languages



Superficie ocupada (m2)
7000
Facturación (en miles de €)
18000
% Exportación / Facturación
25.00
Persona de contacto
Xabier Berasategi Oyanguren
Cargo
Business Development Manager
Teléfono
(0034) 943 764844
Correo electrónico de empresa
xb.oyanguren@grupottt.com
Productive information
Actividad productiva
Thermal treatment in controlled atmosphere, tempering, annealing, cementations, carbo-nitriding, etc.
High vacuum thermal treatments, annealing, tempering, annealing.
Treatment stainless steel, titanium, super alloys.
Treatment of light alloys and bronze.
TENIFER nitriding process.
NITREG gas nitriding. "Plasma Nitriding"
Induction heat treatments HF & MF.
Shotpeening & Flappeening.
Hard Chrome / Matt Chrome.
Grinding and Lapping.
Thermal Spraying : Plasma, H.V.O.F., H.F.P.D. Oxiacetylene and ELECTRIC ARC.
Productos propios
Shock Absorber Shafts (automotive)
Wearing tools for pressure die casting.
Maquinaria principal
Controlled atmosphere furnaces
Vacuum furnaces
Nitriding furnaces: salts baths, gas & plasma
Induction generators whith robots
Shotspeening external and internal whith robot
Hard Chrome facility
CNC grinding machines
Thermal spraying robotized machines
Medios de control
Hardness, micro hardness. Magnatest devices. Microscopes. Metallographic laboratory. Tensile strength, toughness.
Certificados y homologaciones
ISO 9001
Sectores cliente
AUTOMOTION
Materias primas
ALUMINIUM
Actividades principales
3.12.LAPPING AND BURNISHING