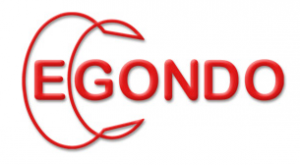 Contact information
Address
Albitxuri Industrigunea, 10
Main languages


Superficie ocupada (m2)
5000
Facturación (en miles de €)
8000
% Exportación / Facturación
45.00
Web
http://www.egondo.com
Persona de contacto
Sr. Bittor Kortabarria
Teléfono
(0034) 943743404
Correo electrónico de empresa
egondo@egondo.com
Productive information
Actividad productiva
Fine boilermaking. Manufacture of fairing and closures of special machines.
Engineering and design of the product in collaboration with the client.
Manufacture of electricity cabinets and all kinds of plate according to plan.
CAD-CAM-3D Equipment.
Medium and heavy boilermaking.
Manufacture, assembly and welding of frameworks, presses and bedplates of machines of flat and tubular strips.
3D Solid Edge and 2D Auto-Cad design equipment.
Collaboration with the client and a fast and high quality response.
Productos propios
Design of machine cowls and enclosures.
Maquinaria principal
Laser cutting, Goiti
CNC punching machine,
Mebusa CNC press brake,
Mebusa CNC shearing machine,
Casanova bending machine,
Sabi bandsaw,
Drills,
Welding and plasma equipment,
Profile die,
Tool sharpening equipment,
Pressurised paint cabins.
Medios de manutención
8 Bridge cranes up to 50 T.
2 support cranes of 4 T.
Plate and profile stores
Sectores cliente
AUTOMOTION
Materias primas
STAINLESS STEEL
Actividades principales
2.5.2.Guillotine-shears