ALGON E.M.M., S.L.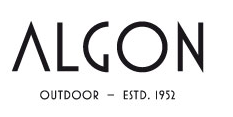 Contact information
Address
Lamisingo Iturria Kalea, 2 Arretxe Ugalde
Main languages


Superficie ocupada (m2)
3800
Turover (in thousands of €)
4715
Contact person
Diego Badiola
Email
algonemm@algonemm.com
Productive information
Description of the company and its activity
Specialist in tube manufacturing (cutting, bending, welding and painting) Tubular steel chair structures Tubular steel tables structures Epoxi powder surface coating MAG-TIG-AUTOGENOUS Welding Vehicle seat structures. Laser tube for cutting and machining
Main machinery
Tube Washing and Cutting automatic unit 1 Lasertube cut 3 MIG Welding robots (6 Axis) 1 TIG Welding robot (6 Axis) 4 CNC tube bending machines 3 Variable tube bending machine 2 Presses (60 T) and 1 Press (90T) 1 spot welder 7 Welding, MAG System 4 Autogenous welding machine 1 Welding machine 1 Welding, TIG System 2 Hydraulic Presses 3 Drills, 25 diamete r1 Epoxy paint tunnel, 96 metres 1 Polisher, 2 headstocks.
Means of maintenance
2 Overhead cranes 5 Tonnes. 2 Overhead cranes 2 Tonnes.1 Diesel lift truck for 1500 kg
Control means
ERP+CAD-CAM-CAE Physicochemical laboratory Quality Department ISO 9001 and ISO 14006 Processes. 3D Printer for Prototypes
Certificates and authorizations
Customer sectors
AUTOMOTION
FURNITURE
INDUSTRIAL FURNITURE
GARDEN FURNITURE
PARK AND GARDEN FURNITURE
Main activities
2.CHIPLESS METAL FORMING
2.10.TUBE FORMING
2.10.1.Bending
2.10.2.Forming
2.10.3.Expansion (bulging)
2.16.WELDING, SOLDERING
2.16.1.Arc welding
2.16.2.Resistance welding
2.16.5.Spray welding
2.16.6.Brazing (with brass, etc)
2.16.7.Soldering (with tin)
2.16.8.Silver soldering
2.19.MACHINE WELDING
2.19.1.Steel structures
2.19.3.Metal lumber
2.19.4.Stainless steel
2.20.ASSEMBLIES AND SUBASSEMBLIES
2.20.2.Welding
2.20.3.Bolting
2.20.4.Riveting
2.20.6.Other
5.SURFACE TREATMENTS
5.6.OTHER NON-METALLIC COATING
5.6.1.Painting
7.TOOLING AND TOOLS
7.1.TOOLING (FIXTURES)
7.1.3.For welding
7.1.6.Other