IRIARTE MANUTENCION, S.L.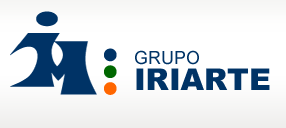 Contact information
Address
Barrio Landeta s/n - c/Antzibarrena 3
Main languages



Turnover (Thousand €)
4200
Web
http://www.tpiriarte.com
Contact person
Sra. Irene Iriarte
Position
Financial Manager
Company email address
irene@iriartemanutencion.com
Productive information
Productive activity
Sheet metal works according to customer's drawing: bedframes, machine foots, trays, protective coverings, supports, protective devices for all kind of machinery. Gas-cutting works with optical following. Electric cabinets for machine manufacturers, electronical shops, rolling mills, steel mills, etc. Building formwork
Own products
Roller conveyors, lifting tables, belt conveyors.
Main machinery
1 Hydraulic shear with 2500 mm opening for 3 mm max sheet thickness MEBUSA.
1 Hydraulic shear with 3000 mm opening for 20 mm max sheet thickness, MEBUSA.
2 Hydraulic folders of 100 ton and 3000 mm opening and 90 ton and 2500 mm opening, MEBUSA.
1 CNC folder MEBUSA of 170 ton and 3000 mm opening.
1 Mechanical press of 60 ton, AITOR.
1 Sheet bender for 15 mm max sheet thikness, CASANOVA.
1 Home-made hydraulic pipe bender for 60 mm max diameter pipes.
1 Gas-cutting equipment with optical following, SEO.
1 Mechanical crosscut saw.
1 Pneumatic crosscut saw, GAIRU.
1 Punching machine GOITI-NISSHIBO with CNC autoindex.
1 Sheet cutter for 90º angles and 5 mm máx sheet thickness, B.R.G.
1 Inside sheet cutter for 4 mm max sheet thikness, GIARU.
20 Semi-automatic wire welding equipments, SEO.
3 Arc welding equipments.
1 Spot welding equipment.
3 Column drills for 20, 30 and 40 mm max diameter drill, IBARMIA. 3 Mechanical lathes with 2000 mm d.b.c., INLASA.
1 Automatic cutting machine ADIGE.
1 Automatic cutting machine SABI.
1 Automatic Hack sawing machine SABI. 1 ERLO drill TCA-50.
1 ERLO milling drill TF-35 con table 1220x360. 1 ERLO milling drill TF-35 with operation. 1 Lathe SMT numerical control. 1 Gear cutting, capacity 5140, diameter 500 mm. 1 painting system with drying oven. 1 AUTO-CAD set.
Profiling plant with 18 headers
3 weldings robots
Painting and drying cabin
2 CNC milling machine
4 Adige automatics saws


Main supporting means
14 Overhead cranes up to 25 tons
Customer sectors
AUTOMOTION
CONSTRUCTION
METAL FURNITURE
ENERGY
STEELWORKS
Main activities
2.CHIPLESS METAL FORMING
2.5.SHEET METAL CUTTING
2.5.2.Guillotine-shears
2.5.3.Die
2.5.5.Puncher
2.6.PUNCHING
2.6.3.CNC Punching
2.9.SHEET METAL FORMING
2.9.1.Folding
2.9.2.Bending
2.9.4.Cold profiling with rollers
2.16.WELDING, SOLDERING
2.16.1.Arc welding
2.18.SHEET METAL WORK (FABRICATION)
2.18.2.Medium
2.18.3.Fine
2.19.MACHINE WELDING
2.19.1.Steel structures
2.19.3.Metal lumber
2.20.ASSEMBLIES AND SUBASSEMBLIES
2.20.2.Welding
3.CHIPFORMING METAL CUTTING
3.3.TURNING
3.3.8.CNC lathe
3.5.MILLING
3.5.6.CNC milling