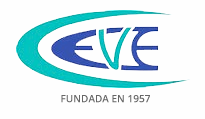 Contact information
Address
Pol. Ind. Pagatza, 5-C
Main languages

Turnover (Thousand €)
3000
Contact person
Iñigo Echeverria
Company email address
comercial@indeve.com
Productive information
Productive activity
Stamping and deep drawing of metallic parts.Dies: Design and production of conventional and progressive dies.
Main machinery
• 6 prensas para trabajos manuales de 45 a 160 toneladas.
• 9 líneas automáticas de prensas de 63, 100 y 160 toneladas. Con un ancho de la banda de la línea de 4mm hasta 600mm y de 0,4mm a 8mm de espesor.
• Se dispone de un proceso de rebabado y limpieza de pieza.
• Taller mecánico para fabricación, reparación y mantenimiento de troqueles.
Main supporting means
• Maquinas Fenwich.
• Carretillas elevadoras.
• Puentes grúa.
Control means
• Proyector de perfiles.
• Diversos elementos de verificación.
Certificates and authorizations
Customer sectors
AUTOMOTION
ELECTRICAL DOMESTIC APPLIANCES
ELECTRONICS
TOOL MANUFACTURERS
Raw materials
STAINLESS STEEL
ALUMINIUM
STEEL
BRASS
Main activities
2.TRANSFORMACION SIN ARRANQUE DE VIRUTA
2.7.PRESSING, DEEP DRAWING
2.7.1.Cold pressing (stamping)
2.7.2.Deep-drawing
2.7.2.1.Con colchón de caucho
2.7.2.2.Líquido
2.7.2.3.Gas
2.7.2.4.Expansión calorífica
2.7.2.5.Explosión
2.7.2.6.Conformado magnético
6.MATRICES, MOLDES Y MODELOS
6.1.MATRICES
6.1.1.Conventional
6.1.2.Progressive (follow-dies)