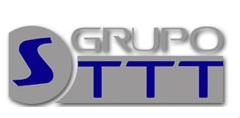 Contact information
Address
Carretera de Elgeta, s/n
Main languages



Turnover (Thousand €)
18000
Contact person
Xabier Berasategi Oyanguren
Position
Business Development Manager
Company email address
xb.oyanguren@grupottt.com
Productive information
Productive activity
Thermal treatment in controlled atmosphere, tempering, annealing, cementations, carbo-nitriding, etc.
High vacuum thermal treatments, annealing, tempering, annealing.
Treatment stainless steel, titanium, super alloys.
Treatment of light alloys and bronze.
TENIFER nitriding process.
NITREG gas nitriding. "Plasma Nitriding"
Induction heat treatments HF & MF.
Shotpeening & Flappeening.
Hard Chrome / Matt Chrome.
Grinding and Lapping.
Thermal Spraying : Plasma, H.V.O.F., H.F.P.D. Oxiacetylene and ELECTRIC ARC.
Own products
Shock Absorber Shafts (automotive)
Wearing tools for pressure die casting.
Main machinery
Controlled atmosphere furnaces
Vacuum furnaces
Nitriding furnaces: salts baths, gas & plasma
Induction generators whith robots
Shotspeening external and internal whith robot
Hard Chrome facility
CNC grinding machines
Thermal spraying robotized machines
Control means
Hardness, micro hardness. Magnatest devices. Microscopes. Metallographic laboratory. Tensile strength, toughness.
Certificates and authorizations
Customer sectors
AUTOMOTION
MACHINERY
INDUSTRIAL VEHICLES
LOCKSMITHERY
ENERGY
SIDEROMETALLURGICAL
PAPER MANUFACTURING
AERONAUTICS
Raw materials
ALUMINIUM
BRASS
STEELS
MAGENSIUM
Main activities
3.MECANIZACION CON ARRANQUE DE VIRUTA
3.12.LAPPING AND BURNISHING
3.12.1.Surface
3.12.2.External cylindrical
3.12.3.Internal cylindrical
3.13.RECTIFICADO
3.13.1.Surface
3.13.2.External cylindrical and taper
3.13.3.Internal cylindrical and taper
3.13.4.Universal
3.13.5.Centreless
4.TRATAMIENTOS TERMICOS
4.4.TEMPLE Y REVENIDO
4.4.1.Quenching and tempering
4.4.2.Controlled atmosphere
4.4.3.Vacuum
4.4.4.Induction
4.5.TRATAMIENTOS TERMICOS ESPECIALES
4.5.2.Stainless steels
4.5.3.Light alloys
4.5.4.Bronze, copper, etc.
4.5.5.Other
4.6.TRATAMIENTOS TERMOQUIMICOS
4.6.2.3.Cementación gaseosa
4.6.2.2.Cementación en baño de sales
4.6.2.1.Cementación sólida
4.6.2.Carburizing
5.RECUBRIMIENTOS SUPERFICIALES
5.4.REVESTIMIENTOS METALICOS
5.4.1.Copper plating