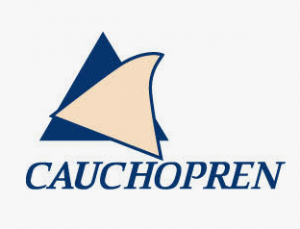 Contact information
Address
Polígono Industrial Oianzabaleta, 2
Main languages



Superficie ocupada (m2)
3000
Facturación (en miles de €)
5127
% Exportación / Facturación
63.00
Web
http://www.cauchopren.com
Persona de contacto
Patxi Gojenola
Teléfono
(0034) 943 615733
Correo electrónico de empresa
comercial@cauchopren.com
Productive information
Actividad productiva
Manufacture of molded parts in rubber and rubber metal, as well as extruded and die-cut with and without adhesive support, tubes for fluid conduction.
Delegation in China.
Maquinaria principal
18 presses for molding of up to 500 Tn closing force and 3000 cm3 of rubber injection.
Room for rubber mixtures.
3 Cryogenic equipment.
2 Stoves and finishing equipment.
3 Equipment of artificial Vision.
Medios de control
Laboratory equipment for the design and test of the rubber meltings produced.
Tensometer
Rheometer
Cold and ozone Chamber in R+D+i Department.
Certificados y homologaciones
ISO 14001
Sectores cliente
AUTOMOTION
Actividades principales
9.RUBBER