LASER CUTTING PARTNERS, S.L.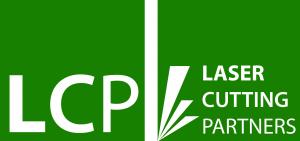 Contact information
Address
Pol. Ind. Tabernabarri Parcela 6 Pabellon 5
Main languages

Otros idiomas hablados
Euskera
Superficie ocupada (m2)
2200
Facturación (en miles de €)
3000
% Exportación / Facturación
1.00
Web
https://www.lcp-sl.com/
Persona de contacto
Carlos Vázquez
Correo electrónico de empresa
carlos@lcp-sl.com
Productive information
Activity sectors
CORTE POR LÁSER DE ACERO AL CARBONO, ACERO INOXIDABLE Y ALUMINIO HASTA 25 MM DE ESPESOR; COBRE, BRONCE Y LATÓN HASTA 10 MM. PLEGADO, SOLADADURA, INSERTOS
Main machinery
1 MÁQUINA CORTE LASER FIBRA 10000w 1 MÁQUINA CORTE POR LÁSER CO2. 1 MÁQUINA CORTE LASER FIBRA 6000w 1 PLEGADORA DE 3 M Y 130 Tm. 1 PLEGADORA ELÉCTRICA DE 1M Y 65 Tm 1 Lijadora WEBER PARA MATAR ARISTAS Y ACABADOS INOXIDABLES. ROSCADORA, TALADRO DE COLUMNA, LIJADORA DE BANDA, HERRAMIENTA NEUMÁTICA. 1 Remachadora y 1 Soldadora de pernos 1 Robot Soldadura semiautomatica TruArc Weld 1000
Main supporting means
2 Carretilla elevadora 3.500kg
Control means
Calibres y goniómetros.
Certificates and authorizations
Customer sectors
MECHANICAL INDUSTRY
FOOD
BUSINESS EQUIPMENT
ELECTRICITY
METALLURGY
INDUSTRIAL EQUIPMENT
LIFTING EQUIPMENT
SIGNPOSTING
METAL STRUCTURES
METAL CARPENTRY
AGRICULTURAL MACHINERY
METAL FURNITURE
METAL WORKING
BOILER FORGING AND HEATING
UPKEEP
INDUSTRIAL HEAT AND COLD
ELECTRICAL STORAGE
URBAN FURNITURE
STAINLESS STEEL STORES
WELDING
OFFICES
BOILER FORGING
LIFTING
STORAGE
LOAD UPKEEP
INDUSTRIAL AND DOMESTIC HEAT
INDUSTRIAL FURNITURE
VEHICLES
RAILWAY MATERIAL ACCESSORIES
MANUFACTURED METAL ARTICLES
METALMECHANICAL
Raw materials
STAINLESS STEEL
ALUMINIUM
COPPER
304,316,304L,316L,4435,4404 STEEL
AISI 304, 316 STEEL
F-111
STEEL
BRONZE
BRASS
STAINLESS STEEL PLATE
GALVANISED PLATE
POLISHED IRON PLATE
SEGUNDIN ST44-2 STEEL
CARBON STEEL
COLD ROLLED STEEL
F-114
F-112
GALVANISED STEELS
LAMINATED STRIP
STAINLESS PLATE
PVC COVERED STEEL
ALUMINIUMS 5083/7079/7089
ALUMINIUM PLATE
STEEL WITH MO
GALVANIC STEEL
STRIP
GALVANISED
FERROUS METALS
NON-FERROUS METALS
COPPER ALLOYS
IRON PLATE
STEEL PLATE
HOOP-IRON
STAINLESS STEEL PLATE
STEELS
STRIP ALUMINIUM
COLD AND HOT LAMINATE STRIP STEEL
ELECTROGALVANISED STEEL
PVC COVERED ALUMINIUM
SOFT STEELS F114
STRIP STEEL
SCOURED STRIP
ELECTROGALVANISED STRIP
HOT LAMINATED PLATE
PERFORATED PLATE
STAINLESS STRIP
ALLOY STEELS
COPPER ALLOYS
ALUMINIUM ALLOYS
POLISHED STRIP
GALVANISED STRIP
POLISHED PLATE
ELECTROGALVANISED PLATE
( F-212-F-211-F114-PB) STAINLESS STEEL
STEEL STRIP
COLD SHEET
HOT SHEET
IRON PLATE
WHITE SHEET FOR DEEP DRAWING
PRELACQUERED SHEET
WHITE SHEET METAL, THICKNESS FROM 0.7 TO 2.5 MM.
CORTEN STEEL
ALUMINUM FOR THE AERONAUTICAL INDUSTRY
STEEL AND DERIVATES
SHEET METAL
SHEET OF ALL TYPES OF METALS
CARBON STEEL SHEET METAL
HOT ROLLED IRON
COLD ROLLED IRON
SHEET STEEL
SHEET GALVANISED STEEL
STRAIGHT-ROLLED STEEL
SHEET STAINLESS STEEL
WHITE SHEET STEEL
COPPERPLATE
6061 TG ALUMINUM
COPPER FLAT
GALVANISED STEEL SHEET
ALUMINUM ALLOY
TINNED SHEET IRON
STEEL SHEET
WHITE SHEET
BRONZE ALLOY
COPPER ALLOY
ALLOY & STAINLESS STEEL
METAL
GALVANISING
COLD ROLLED SHEET
STEEL OF ALL TYPE
AISI 304
AISI 316
SHEET OF ANY METAL
BRASS SHEET
ALUMINUM SHEET
BLACK SHEET
INDUSTRIAL SHEET METAL
SHEET AND TUBE STEEL
COLD AND HOT ROLLED STEEL
COLD ROLLED STEEL SHEET
HOT ROLLED STEEL SHEET
CARBON-STEEL SHEET
STEEL STRIP
NON-FERROUS METAL
FLAT
LACQUERED SHEET
HOOP-IRON
HOOP-IRON
HOT LAMINATED PLATE
Main activities
2.CHIPLESS METAL FORMING
2.05.SHEET METAL CUTTING
2.5.6.Laser
2.5.9.Other
2.09.SHEET METAL FORMING
2.9.1.Folding
2.18.SHEET METAL WORK (FABRICATION)
2.18.3.Fine
2.18.4.Stainless steel
2.18.5.Aluminium
2.20.ASSEMBLIES AND SUBASSEMBLIES
2.20.3.Bolting
2.20.4.Riveting